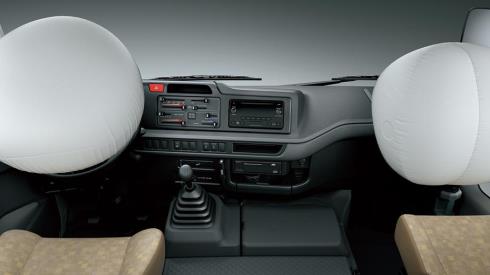 SRS Airbags
Dual SRS (Supplemental Restraint System) airbags ensure both driver and front passenger are cushioned from impact.

High-Mount Stop Lamp
The high-mount stop lamp helps drivers at the rear maintain a safe distance by alerting them when slowing or stopping.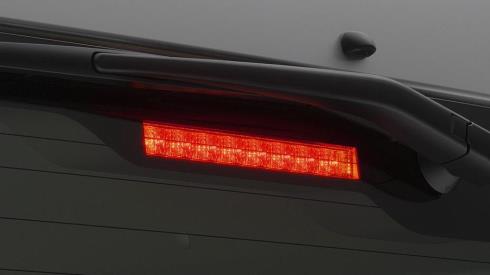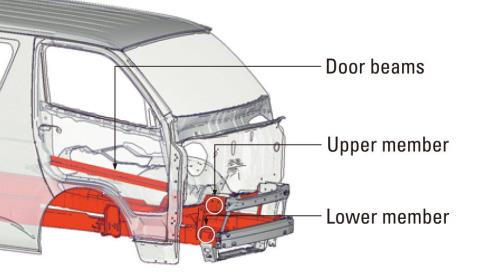 Crumple Zone Construction
An ample crumple zone and high integrity cabin help absorb and disperse the impact energy and minimise cabin deformation in a collision.

ABS Protection
The Anti-Lock Braking System (ABS) prevents skidding on slippery surfaces or when braking hard.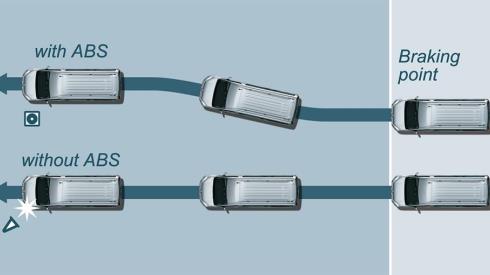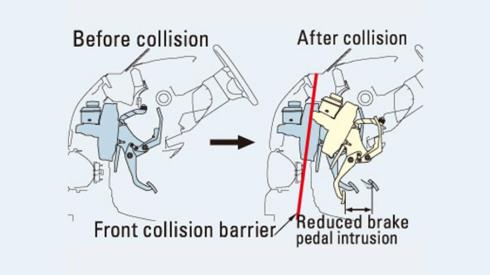 Driver Safety Mechanism
In the event of a front-end collision, the Brake Pedal and Steering Shaft Intrusion-Reduction System with Rotary Mechanism helps prevent the brake pedal and steering shaft from injuring the driver.

WIL Concept seat
To help reduce injury in a low-speed collision from the rear, the WIL (Whiplash Injury Lessening) concept seat design has been adopted.