Advanced Braking Systems
Active brake systems such as anti-lock brakes (ABS), brake assist (BA) and electronic brake distribution (EBD) ensure safe, stable and powerful braking performance.

SRS Airbags
Safety is priceless. Corolla is equipped with SRS (Supplementary Restraint System) airbags to protect the driver and front passenger from the impact of a collision.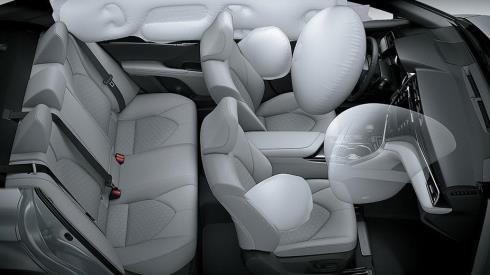 Crash Safety Body
In the event of a hit, the front and back of the car crush more easily. This helps to absorb the impact of the crash. The strong cabin, however, won't cave in, protecting you and your passengers.